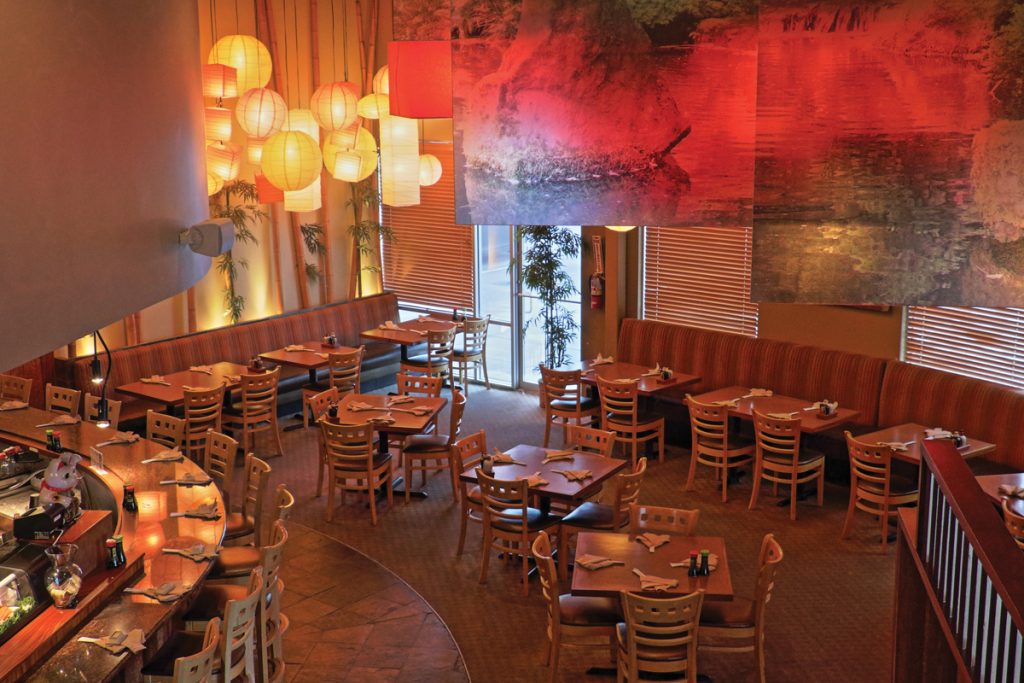 By Xander Thomas
Within the last couple of years, sushi has grown immensely in popularity, it's gone from having to make a drive out of your way for it, to being able to head down to your local grocery store if you just can't live without it for the moment. Masa Sushi is considered a front runner in the market for the area.
"Sushi restaurants and Japanese restaurants in general didn't have a large presence in the area in 2005 when this was opened" said Jason Ames, Masa Sushi general manager "Masa Sushi has stood the test of time, and we're still the premiere restaurant in SE Houston area"
Owner Michael Zhou opened the first restaurant on El Dorado Blvd. in October 2005, and they just celebrated their 13-year anniversary on Thursday the 18th. So, what makes people choose Masa when there are more and more restaurants to grab the same grub popping up around town?
"As far as ambiance, décor, staff, portion sizes, pricing, originality of our menu, I think that takes the cake as far as our competition is concerned in the area"
There are three locations currently; the original store located in Webster, the second one is on 646 in Dickinson, and the one most recently opened is in the middle of Friendswood. Each restaurant has a unique floorplan and different luxuries to offer the guests.
"Masa 2, for example, the Dickinson location, has a loft, with couches and a lounge upstairs" Jason said, "the third location in Friendswood has a private sushi bar that customers can purchase so to speak, and Michael, the owner of the establishment, of all the restaurants, will actually prepare a meal for them."
While the nice layout and these unique offerings are nice, the food is really what keeps anyone coming back into any eatery. Jason immediately came up with a list of dishes that would be a good start for anyone who has never eaten at any of the restaurants.
"Costa Rica beef, Costa Rica black pepper tuna, black pepper tuna sashimi, combination Costa Rica," he said.
He says that when available, the menu features fish specials including blue fin tuna and the fatty belly of the same fish, called toro, and sometimes uni (sea urchin). He says the best part is where they get their blue fin from.
"The owner has a cousin that owns a fishing outfit in Hawaii and on occasion we will get fresh blue fin which is caught in Hawaii and packed with dry ice and expressed shipped to us" Jason said "Which puts us a leg up on other competition in the area given that we have that source."
There are many places to get your sushi fix around the Clear Lake area, and more popping up every day, but there is a reason Masa has lasted 13 years in the same spot, and has since grown to have three locations, each of which brings people in the door. Jason says that Michael really has it figured out, where the market is concerned.
"We've stood the test of time," he said "we're still doing well, still making money, still get good crowds, still get good customers and happy employees."