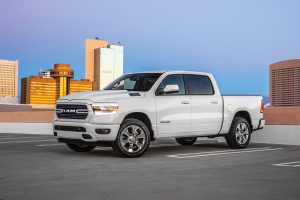 By Don Armstrong
Each October, dozens of automotive journalists from across the U.S. gather in the hills of central Texas to determine the best trucks and SUVs the industry has to offer. After two soggy days of evaluation, the prestigious 2019 Truck of Texas award was presented to FCA, builder of the all-new Ram 1500.
It is a sexy new grille that separates the Ram from all the rest, and this "new look" really sets the bar to an all new height. New badging ads to the hood décor just above the front wheel openings, while just the right amount of chrome lends to the overall appeal.
The trim level you choose will help determine the amount of bling that adorns your big rig, but we'll use the highly popular Longhorn trim for this review.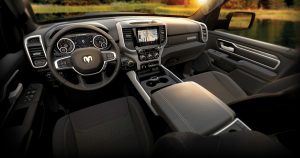 Open the door and you'll see one of the best interiors in the world. Ram's dash design is modern and well thought-out with functionality you'd expect. An optional 12-inch infotainment display is breath-taking. The updated, fourth generation Uconnect system now includes Apple CarPlay and Android Auto.
Coupled with the rotary transmission control, and various other options, including 4-wheel drive, it won't take long to learn where the controls are located. Did we mention dual glove boxes?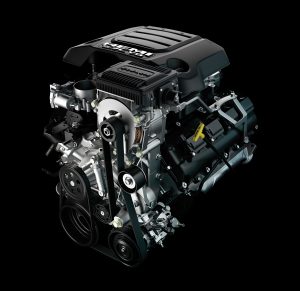 Our tester had cloth seat inserts. Now before you turn your nose up at the thought, think about the Bay Area's extended summer season with blistering hot leather. The Ram interior design team selected fabric material that crosses the boundary between a night at the concert and weekday work duties.
The half-ton Ram can be equipped with the new eTorque system, a mild hybrid option that helps performance and fuel mileage. We got almost 20-MPG from the V-8 Hemi.
Ride quality is also a best in this half-ton category because of its coil suspension. If you want an even more car-like experience, air-ride is another option.
Towing and hauling capabilities have been increased on this new design too, utilizing lighter weight, higher strength steel and composites, reducing weight.
In a market where more trucks and SUVs are being sold than ever before, December is the perfect time to add one more item to your shopping list. Imagine a Christmas gift like this.
MSRP on our 2019 Ram Lone Star Crew Cab 4X4, with a few options, is $53,835.
Where do we sign?